0
$ Value of Originations
0
% Applications Increase
Streamlined App
Only 3 steps and 14 easy fields for the customer to complete means less friction at checkout and lower cart abandonment.
Instant Approvals
Proprietary decisioning logic and in-depth sub-prime customer knowledge allow approvals to come through faster for more shoppers.
Low upfront cost
Approved customers can open a lease with a low upfront cost, transparent terms, and no late fees, ever.
Low Risk to Retailers
Fraud and default risk is minimized through upfront retailer payments, while customers can lease-to-own over time.
Marketing Partners
Dedicated marketing efforts that retarget, educate, and deliver more evolving credit customers to your store and influence higher take rates.
A+ Customer Service
We care about your customers as much as you do. That's why we have an outstanding customer service team dedicated to helping each customer, 24/7.
Retail Verticals
We offer point-of-sale payment solutions for the following retail verticals to help merchants in various retail spaces provide their customers with a lease-to-own option so they can obtain what they need.
Furniture
Electronics
Automotive/Tires
Mattresses
Appliances
Outdoor Equipment
Medical Instruments
Hobby Equipment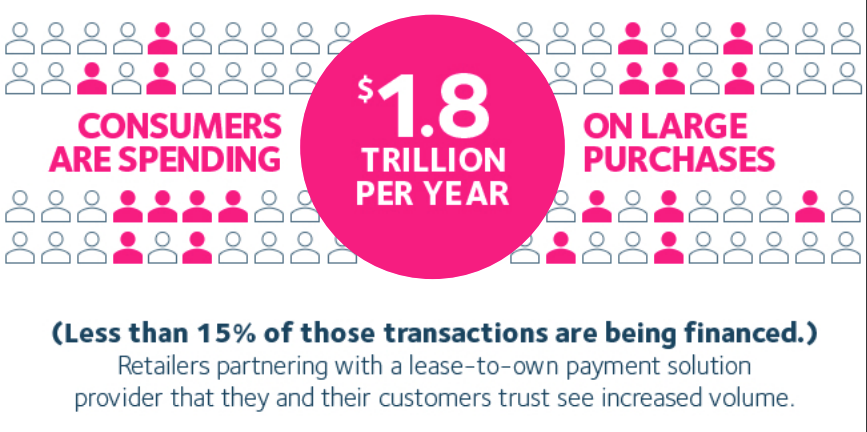 Let us help you reach a new market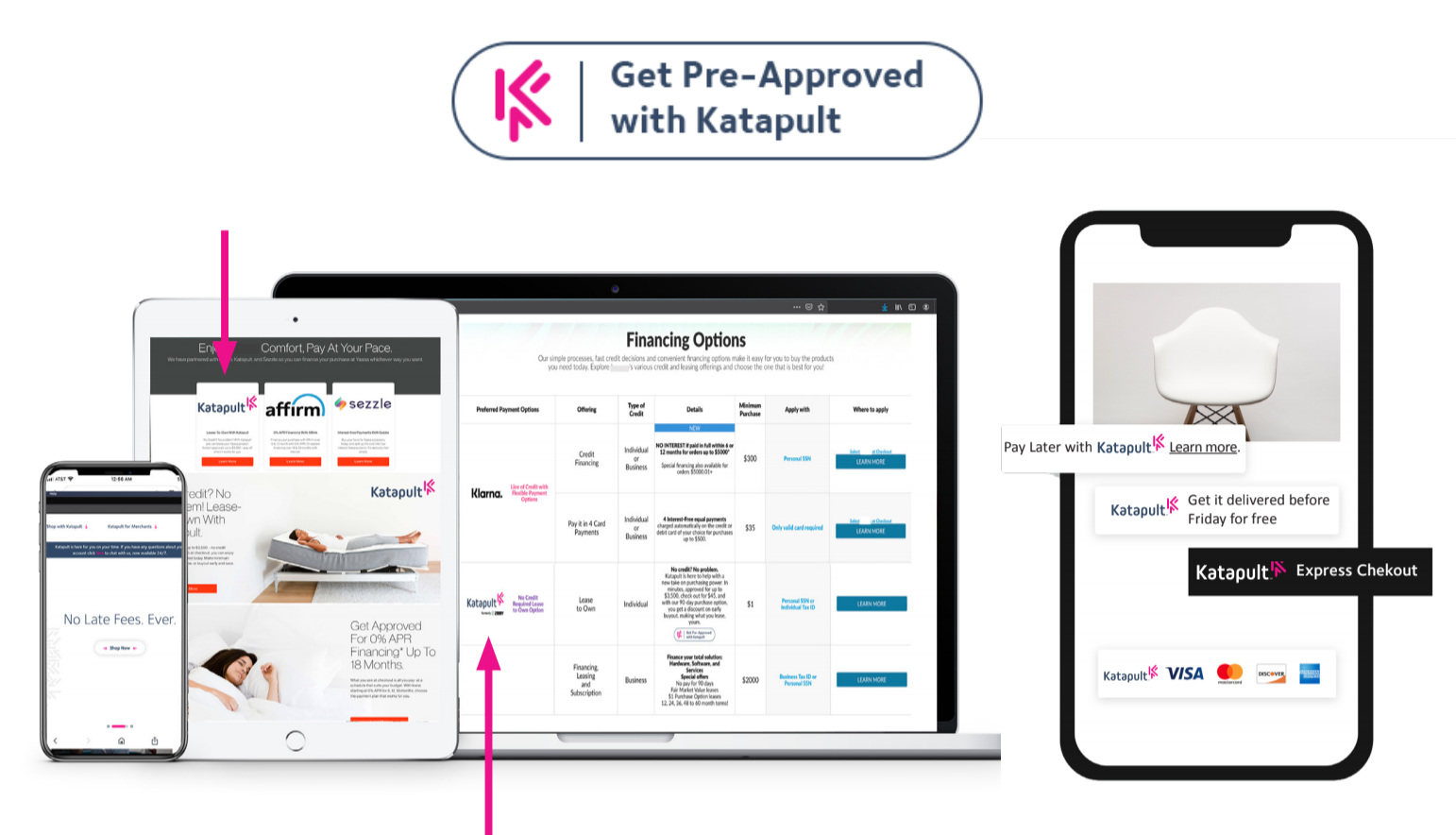 Flexible Integration Options
Katapult is the only lease-to-own platform that has flexible, custom APIs as well as integrations with major eCommerce platforms to power online shopping.
Our Development Resources page provides our retail partners easy to use tools to optimize their site for customers looking for Katapult's product. Download buttons, banners, and more from this portal.